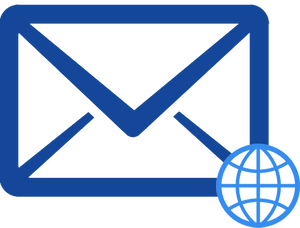 Send My Stuff - International Shipping
Ready to ship your cards?

By default, Pokemon BariBari USA holds all your purchases until you are ready to have them shipped. When you are ready to receive your purchases, pay the $10 International "Send My Stuff" here, and we will send everything we have on hand to you. This flat $10 fee will cover all your shipping for up to 4 lbs (approximately 1.8 kilograms). If your package is over 4 lbs, you will need to purchase an additional "Send My Stuff". 
4 lbs (1.8 kg) is roughly equal to 1,000 cards. Keep in mind sleeves, toploaders, team bags, packaging materials, and any non-card items all contribute to a package's weight as well. If you think you have more than 4 lbs (1.8 kg) of orders and you decide to purchase multiple "Send My Stuff" requests ahead of time, we will always refund you for any extra "Send My Stuff" requests that were not needed. 
Once payment is received, everything you've purchased (under the same account or name) will then be shipped out to the shipping address provided on this "Send My Stuff" order. Every package is sent with a tracking number that will be emailed to you. 
This "Send My Stuff" is specific to International shipping ONLY. Looking for USA shipping? Click here >>
NOTES:

All Send My Stuff requests are packaged weekly on Monday, and all packages are delivered to the post office on Tuesday/Wednesday afternoon.
The cutoff time for our weekly shipping is Sunday at 11:59pm Eastern. Any Send My Stuff shipping requests received after this time will be added to the next week's batch of shipments.
Please note that COVID-19 is still affecting postal service delivery times. While most packages take around three weeks to arrive, some packages may take up to 90 days or more. We ask for you patience with delivery times, as it is outside of BariBari USA's control.
---
INTERESTED IN BUYBACKS?
CLICK HERE to read BariBari USA's full buyback policies. For details on Toploader vs V/Vmax buybacks, read below.

TOPLOADER BUYBACKS:
If you are interested in Toploader buybacks, BariBari USA will look through your toploaded cards. If we're interested in purchasing any from you, we will email you a list of our desired cards and the prices we can offer. (Prices will be around 50% of TCG Player value.) You are welcome to accept or decline any of our offers. If you accept any offers, you will receive a digital gift card (via email) as payment. Once we settle all buyback offers, we'll continue with your Send My Stuff shipping. You will receive a tracking number email soon after.
If we are not interested in any of your cards, we will process your Send My Stuff as normal. If you receive a tracking number email and no buyback email, it's safe to assume we're unable to make offers for any cards in this shipment.
HOLOS & V/VMAX/VSTAR BUYBACKS:
We are not currently accepting holo and reverse holo buybacks at this time.

If you are interested in V/Vmax/Vstar buybacks, fill out the information above. These non toploaded buybacks include V/GX/EXs, Vmaxs, Vstars, and Trainer Gallery (yellow borders only) cards. You will not receive any more communication about these buybacks. BariBari USA will simply remove the cards you would like us to buyback from your shipment and send you a digital gift card for the total.